Original page HERE make by ©Darren King

Apex AD-1500

---
WARNING!!!!
There is more than one version of the Apex AD-1500!!
There is a CDR flashable version as described further down this page, and there is a non-CDR upgradable version which uses an APEX 500W mainboard and a non-flashable firmware chip. You CANNOT tell the difference externally - they look identical. However you can tell by the serial number: If the unit is non-CDR upgradable it will start with an "SV" serial number.Here are some pictures of the non-CDR upgradable 1500: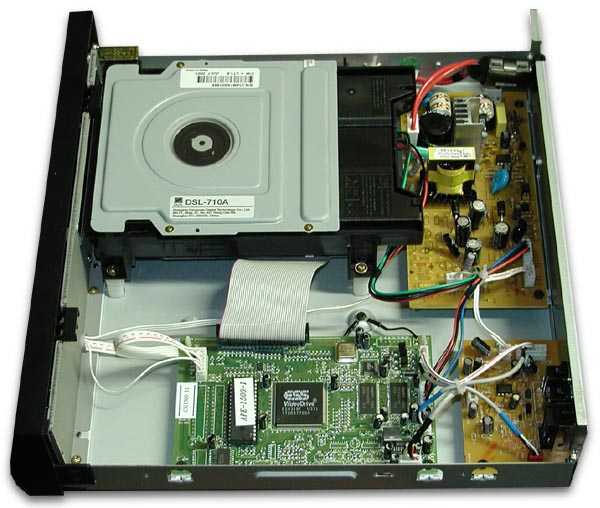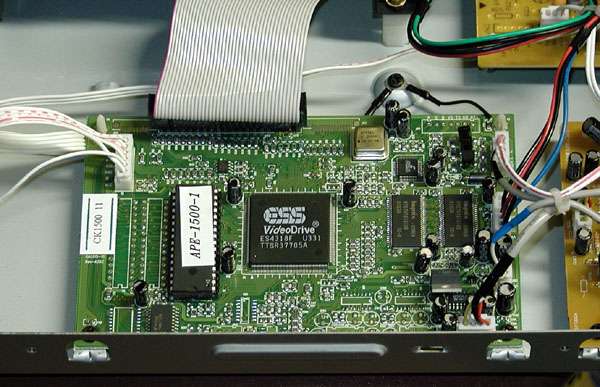 The Non-CDR upgradable 1500 uses a DIP package (rectangle shape) firmware chip on a 500W style mainboard and a standard DSL-710A IDE interface DVD loader.
If you wish to upgrade your AD-1500 with AD-500W internals you can, however bear in mind that there are some differences (explained below) and also that the chip MUST BE CHANGED. You cannot re-program the current chip or CDR upgrade it.
FIRMWARE CHANGING A NON-CDR UPGRADABLE 1500
You have a choice of two here. Both have good and bad points:
1. Using Apex AD-500W firmware. This firmware works fine but you will lose the front panel display (Buttons OK). The Region 1/Region 0 with Macrovision disabled APE-500W-4 firmware is the best of the 500W firmware to use. The AD-500W firmware is available on the AD-500W webpages. Here is the results from someone trying the APE-500W-4 firmware (region selectable version):
Here are the test results from my USA, SV serial version of AD1500. With the original firmware the unit operates as normal, the macrovision is enabled (tested with Shrek), but I can\'t verify region code. I used a 27C040-100 EPROM and blew the AD500W version 4 firmware. I have not tried the Conia as this S/W worked.
- The front panel display does NOT work at all - No surprise there.
- The four front panel buttons ALL appear to work correctly ie open, stop, play, and pause.
- The screen display seems normal. The region menu is present and can be changed, I cannot test it though as I do not have anything other than Region 1 DVD\'s. MP3\'s play normall.
- I did try recording Shrek again, this time the recording looked perfect therefore no Macrovision.
I did notice the very occasional audio hiccup, could this be the same issue that I noticed on the website, (or it could be the DVD) where there was a drive firmware upgrade that seemed to help this??. All in all a successful upgrade. If the source was around we could probably get the display working as well. Maybe someone will get that at some point.
2. Using Conia M-100 firmware. This firmware also works and is Regionless, RCE Immune and Macrovision disabled but you will lose the front panel display (Buttons OK). The Conia M-100 firmware is available on the Conia M-100 page (use CONIAM100.BIN file). Here is the test results from someone trying the Conia M-100 firmware:
"I\'ve got one of those DVD Players with serial number starting with SV serial. My friend bought it and he could not upgrade it with CDR so i asked him to bring it to me. After i opened it, i found out that this is version of AD1500 with AD500W internals (you mention once AD1000 unit with AD500W internals on your website). So seems like Apex has AD1500 non CDR version as well as AD1000 non CDR version with only difference is LCD screen. I just programmed an EPROM with Conia M100 firmware for this player to make it work well. Everything is working on AD1500 with Conia M100 firmware including front panel buttons, except LCD screen, of course. Thanks to you for Conia M100 firmware which fixed all problems (Macrovision mostly, because my friend has TV+VCR Combo)."
If you are not happy with the 500W or Conia M-100 firmware, the original 1500 firmware can be downloaded HERE. This firmware is for the non CDR players ONLY and is Region 1 and Macrovision enabled.
Remember as stated above that the AD-1500 with AD-500W internals is NOT CDR UPGRADABLE and the firmware chip must be changed. If you need a chip programmed then look on THIS PAGE for details. The non-flashable AD-1500 requires a DIP package 27C040 or 27C4001.
All further information (below) relates to the CDR UPGRADABLE version of the AD-1500 NOT the AD-1500 with AD-500W internals as mentioned above.
If you have any further questions please direct any queries to the Apex Forums. The information above has been obtained from kind people reporting their findings, although every effort has been made to verify the above information is accurate.
---
CDR UPGRADABLE 1500 models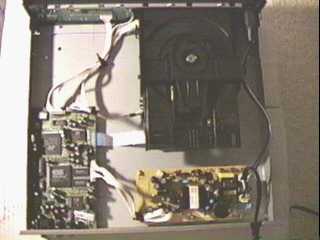 Inside shot. Note that the CDR upgradable AD-1500 DO NOT use a standard IDE interface DVD-ROM loader.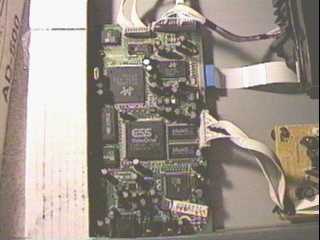 This picture is two shots of the main circuit board. The board has two functions:
1. DVD-ROM loader "brains" (top) and 2. Audio/Video processing (bottom).
The CDR upgradable Apex AD-1500 is almost the same as the Apex AD-1000 player. The AD-1500 is slightly different because it has a front panel LCD display (which the 1000 models lack). However for the purposes of firmware upgrading it works fine because the internal parts are the same. After upgrading the LCD display still works fine.
---
THE FIRMWARE
This firmware has been taken from an Australian Hiteker GK-1000 and is Region Free, Macrovision disabled and RCE immune. It is also possible to CDR upgrade with this firmware.
Click HERE for the Regionless, RCE immune and Macrovision Off firmware ready for CDR upgrading.
To make your CDR for upgrading firmware:
1. Unzip the downloaded file.

2. Add the U1500AM.ROM file to the project.

3. Burn disc ISO9660, Mode 1, Track at once, closed CD. With Nero use ISO 1 MODE 1 and click DOS in the Character set.
4. Turn on player and insert CDR. Screen will go weird and the name of the file will appear on the upper left then "writing" and finally "done", screen will blank and the tray will come out. The machine may power off at this point. Pull the disc out and power back on. Don\'t worry if you don\'t see the "words" on the screen, just let the process finish.
When the player is turned back on this will be your new background image: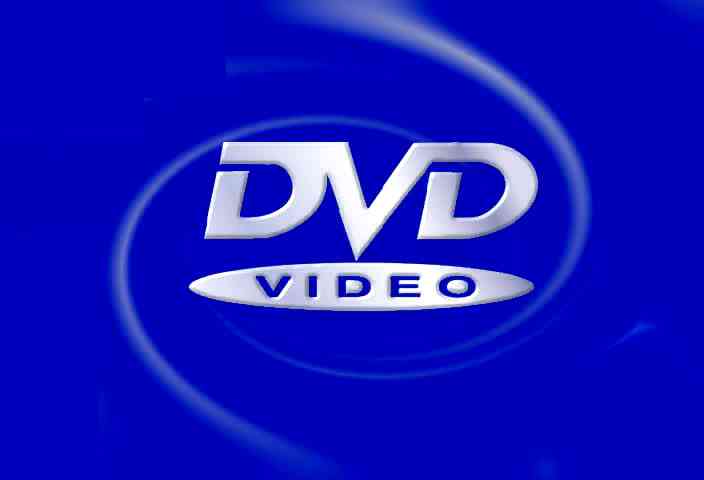 If you don\'t like this image you can change the background (The procedure is explained below)
What if you don\'t see the upgrade happening?
If you see an "MP3 ROOT" menu and you have used the correct filename the most probable reason is because you have a non- upgradable AD-1500 (see top of page).
If, however, you get a "write fail" message then most likely you need to add a 20MB to 40MB "dummy" file on the CDR. This is because sometimes the DVD-ROM cannot "spin up" fast enough to transfer the data. Just use something like WinZip to make a large file (your entire "windows" folder will make a rather large zip file!) and include that on the CDR and try again.
---
What if you do not like the new firmware?
If you have an Apex AD-1500 you can download the original (Region1/Macrovision on) firmware HERE. Before you burn the firmware to a CDR (using steps 1, 3 and 4 above) you MUST rename it to U1000AM.ROM otherwise it will not work!
---
CHANGING THE BACKGROUND IMAGE
If you want to change the background you can! This procedure can be used on the original AD-1500 firmware or Regionless/Macrovision off firmware GK-1000.
Click HERE for the Regionless and Macrovision off GK1000 firmware as a .bin image of the chip.
Click HERE for the original Region 1/Macrovision on AD-1500 firmware as a .bin image of the chip.
---
Please Note! I do not own an Apex 1500 player. All care taken in accurately providing this information which is kindly provided by others who do own these models. Please visit the Apex Forums and go to the "AD1000/AD1500" page if you require any assistance.
ALSO NOTE I AM NOT A FIRMWARE PROGRAMMER!!!
So please don\'t ask me when other features will be available...