Clock Window Settings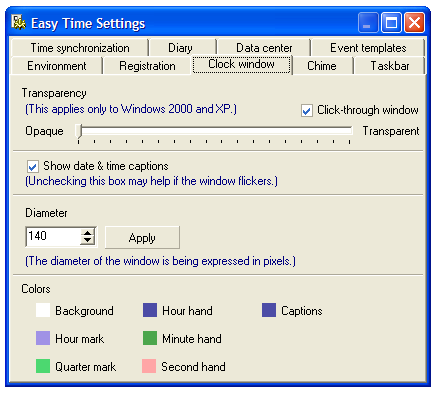 Figure 7.3.1: Clock Window Settings
First group of options affects the window's transparency. It determines how much the window will be transparent or opaque. By moving the slider from the right to left you can see how the window comes out from behind while it filly overlays the foreground window. Use the checkbox to make the window click-through or not. These options are available on Windows 2000, XP and higher only.
Second option group controls whether to show current time & date in the window. If you experience a window flickering, try to disable this.
Third group is dedicated the window size. It determines the diameter of the window with minimum value of 20.
Fourth group manages the look of the window. You can set your own colors to get an appearance that you like.